Groupies Inc by Kayenne - Book Review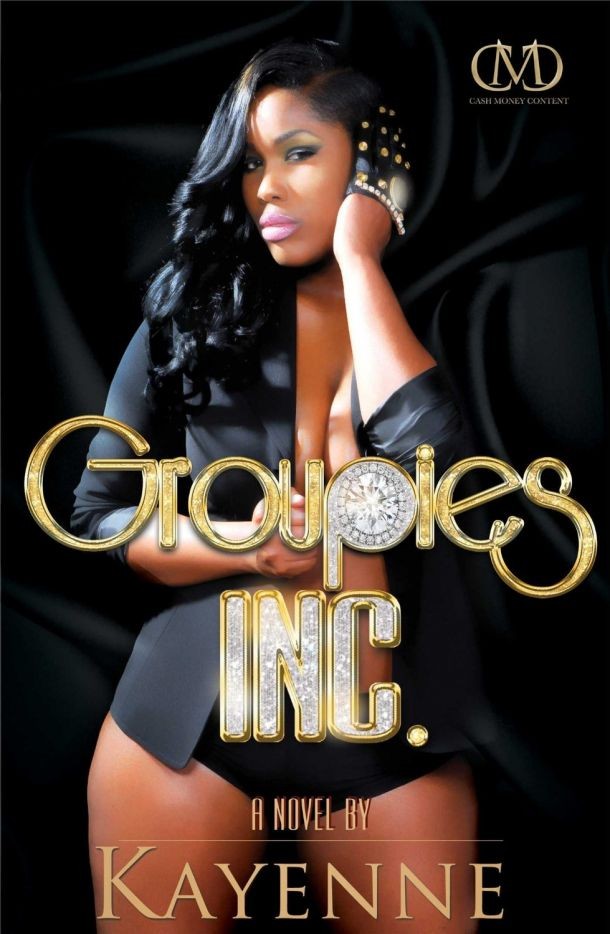 It's a quickie alright, as in it is a short read. This book is for people who want fast story to hold them over or just don't like read long stories. I already like this book, because it's the only book that puts the scene in Texas. Mercedes and Kandi have an organization called Groupies Inc and they each have their own preference of guys they target for this website.
What is it?You may be asking yourself. Well, it's a website that keeps tracks of celebrity and what they prefer in the bedroom and different cities they would be in for other groupies to get on it as well. Mercedes is a firecracker who is not only confident in herself but know how to handle her money. Calvin aka C-bone is her current target and you see that Mercedez could have had a thing for him, but Calvin played a player role from the start. Later on, you see that Calvin was actually really feeling her a lot. Along the way, you meet Coco and Tasha, a few of Mercedez friends that are also apart of this incorporation except Tasha is a little inexperienced.
You learn of Mercedez and Kandi's sisterhood and how Kandi helped her little sister not just get a come up, but got her to stand on her own two feet and run the business herself. After their first encounter, you kind of see both of these character just thinking about each other and thinking that they could have gone so much further then just good sex. While Calvin is thinking about settling down, Mercedes is giving Tasha an earful when she finds out that Tasha has not been playing it safe when it comes to these me. Because of Tasha's indiscretions, it actually pulls Tasha and Mercedez together.
The author keeps creating this scene with both of them where they have this pull towards each other, but never have the right time to act on it. Mercedez of course, ends up giving Travis what he wants, but she is thinking of Calvin the entire time. Mercedez always knew that her and Travis, would never be a real thing, but he seems to be the only character who is trying to lock her down even though he looks like he is no good at commitment himself. Calvin ends up getting himself in some trouble because of this best friend mess when Mercedez actually calls him back. He had this woman on his mind so much, he was just calling her repeatedly. We call that semi love. Mercedez doesn't fight the funk for very long and goes to see him. Calvin finally admits his feeling to her, but to Mercedez, the ugly truth is that because of what she does, she knows men and what they would say just to have sex with her.
After a realization from Travis, she decides that she might as well play him like she plays the rest of them. She reluctantly lets him stay at her place because of reporters. From there the story starts to move fast, Mercedez get Jay to call Tasha through Calvin and Calvin gets a piece of romance from Mercedez. Take in mind, he has no idea what she does for a living. They finally give in to the love jones and Ms. Independent herself gives in to Calvin when it comes to a COMMITTED relationship.
For a short read, I actually enjoyed this book because it took you through the steps of really falling for someone. You saw the emotions that each of these character were portraying and followed them down this rollercoaster ride called love. Now granted there are some secrets mainly one that needs to stay hidden for obvious reason, but overall I would definitely read this book again and even let some of my friends borrow it.
Book Details
Title: Groupies, Inc
Author: Kayenne
Publisher: Simon & Schuster
Published Date: December 17, 2013
ISBN-13: 978-1936399598
ASIN: B00GPOYEK2
By accepting you will be accessing a service provided by a third-party external to https://authorsinfo.com/