Ask Me Again 2 by Theresa Hodge - Book Review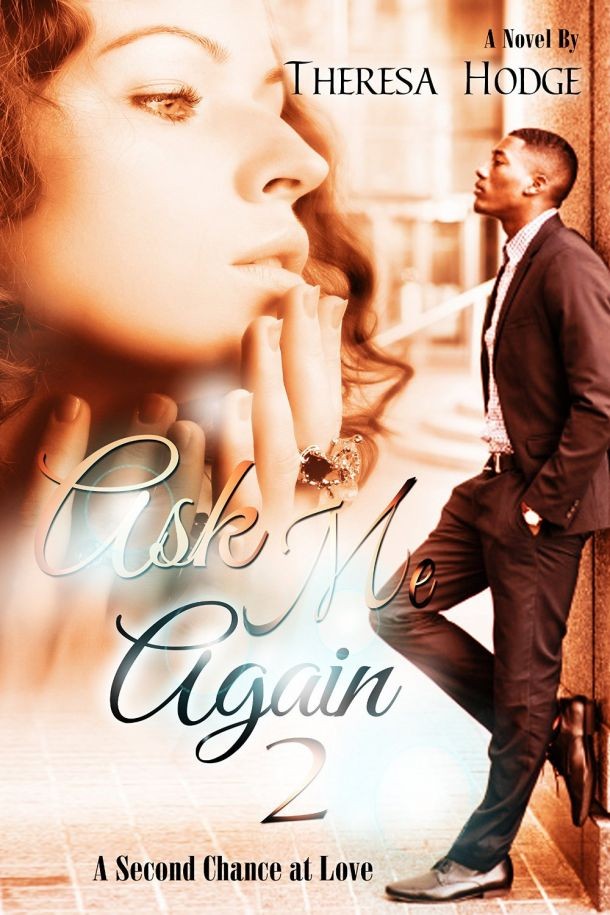 Just to clear the air, you have to read the first book before you can even understand what is going on is this second book. Alyssa and Drake, still more in love that ever and with a little bundle in tow, but not everything is what is seems. You also meet the best friends of these characters who you met in the first book in this series. This book is so steamy, I mean I thought I had read all there is when it came to the love Drake showed on Alyssa, but I was pretty wrong. Get ready to experience the old school loved mixed with a bit of new as you start to see other relationships form.
This book picks up just a few months after the first book and you have come across a very huge plot twist. You see the aftermath of everyone trying to cope with an weird situation. Alyssa and Drake are still going strong. Weston is still coping with the death of his ex-wife and comes across a young woman named Bernadette that shows him that he can love again. The plot was very smooth but the details are what pulled me.
I have read many erotica stories and was just blown that this book had a sensual feel to it. Drake and Alyssa were just all about each other. In the first book, I felt like time stood still for these two and they got to experience everything they should have done from the beginning. In this book, I felt this smooth ride through love and felt so much passion. This was one of those books that I found finishing in one day and not because it was short.
One person that threw me for a loop was David. After all the evidence was poured out and even Autumn tried to show him the obvious, he seriously surprised me. I liked how the author had me thinking that David was just going to go for the jugular, which he did. He just tamed himself a bit. This book wasn't too dramatic or filled with action packed scenes. It was just a love story that warmed my heart and made me feel all tingly and praying that I find a love like that.
Book Details
Title: Ask Me Again 2
Author: Theresa Hodge
Publisher: Nayberry Publications
Published Date: September 30, 2014
ASIN: B00NCSAXPE
By accepting you will be accessing a service provided by a third-party external to https://authorsinfo.com/