You and I Alone by Melissa Topen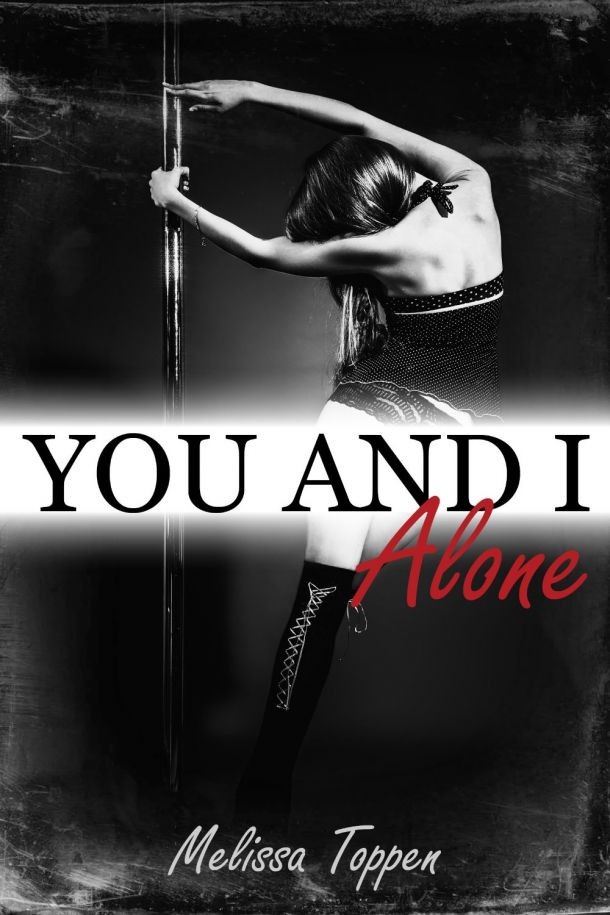 A story I really didn't see coming. This love took place in a place that I didn't think possible. It was really one of the reasons why this book was so hard to put down. The author took two different worlds, three really and started to merge them all together in one sexual tryst that will have you just constantly turning the pages of this next book. Take the owner of a very rich club and an exotic dancer that is very headstrong and mix them together. Well, you know what's going to happen, but what you really want to know is how on this journey of lust.
Now there are two sides to this first character which made me more intrigued to read this book. One one side Anna is young girl who lost everything due to a knee injury in ballet and had to reshape her life without dancing. She is going to college and is focused on the realization that graduation is close. She is very set in her ways and knows that she doesn't want anything to do with the word 'relationship'. Both there is another side of her that very few know about except in this establishment.
She calls herself Logan in a high end strip club open to only elite clientele called Allure. She uses her experience in dancing and just becomes a different person lost in her music and captivates one man who happens to be the owner of this fine establishment.
You meet Mr. Bentley Reed and really don't know much about him at first. You meet him while he meets Logan and there is no rhyme or reason for why he wants Logan, but he decides to go after Logan with the intent of fulfilling his need to sleep with her. From there, its just a cat and mouse game between these two. Anna wants nothing to do with him once she gets what she wants and Bentley is all about her and want to know her more. I loved this story because it was something unexpected and I can't wait to get to know these two better. On April 7th, be ready to sit back and drift into the world of Anna and Mr. Bentley Reed.
Book Details
Title: You and I Alone
Author: Melissa Toppen
Publisher: Daft Empire
Published Date: February 03, 2015
ISBN-10: 1503025144
ISBN-13: 978-1503025141
ASIN: B00RXSTOHC
By accepting you will be accessing a service provided by a third-party external to https://authorsinfo.com/