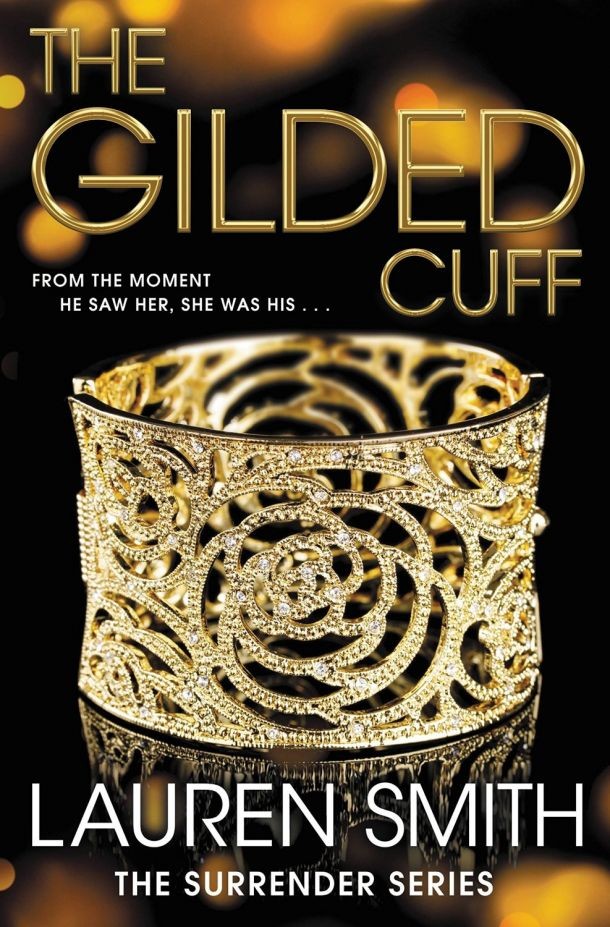 I have never read a story that involved BDSM, so when this author sent me her book. I felt intrigued to know what the big fuss was about. This book was oddly cool because it introduced you to this life of these two people with them having these feeling of love and then it took you into this dominant and submissive role that these characters played. Lauren Smith also made it into criminal mystery and to me, I felt like it was the trifecta of a really good read. So be prepared for one heck of ride in this book, The Gilded Cuff by Lauren Smith.
The author waste no time diving you headfirst into this lifestyle as you meet Sophie who is new to this game and you are introduced to this club called the Gilded Cuff. Sophie is not here for fun at all, but actually for a purpose of finding one man. But don't think she wasn't curious because she was. Only because her lack in the touch of the male species has let her down. Deep down she wanted to know how that felt. By a stroke of good luck, she finds the man she is looking for and their connection starts with a game.
Emery is a man who as suffered a very hard and difficult childhood as he is a very troubled man who is not very trusting of anybody. So when he meets Sophie, he lets all his defenses down even after he finds out why she is there. They end up coming to this deal that I think was rather rushed, but you know anything to get the story right. The first night with Emery, Sophie sees a lot of his damaged past. Their connection is more revealed and you start to see them both open up about their past. Sophie tells him the truth but to no avail, but she does start to see the connections in his kidnapping. Even though it's definitive, it's still something.
Then there is a moment that no one was really expecting when Emery invites his parents to the house to meet Sophie and let just say that was tense, but needed to happen so that everyone could get some closure. But don't think the book ends there and I hoped it didn't because we are going through all this turmoil and we haven't even had sex yet. The author teased us here and there with Sophie learning how to submissive through Emery but I was on edge just waiting for it to happen.
The drama starts to escalate as we start coming closer to Emery mystery kidnapping. Close friends start disappearing and inch by inch, you start to learn what really happened to Emery in the mist of this love story that is forming. But I must say, when they finally find each other in their arms, those scenes were amazing and almost transcendent. Now like all deep love stories, their love was tested and things got heated. The killer was able to get under some skin and cause rifts with unseen facts which led to a mind blowing ending that you have to read to really feel.
I got to say, Lauren Smith never ceases to amaze me with her stories. Now if you are looking for some Fifty Shades of Grey here, you won't find it. This author shaped and molded this story to her own and gave you that BDSM lifestyle on the lighter side of life. If they never had sex in this book, I would still love this book. Thanks Lauren for a thrilling tale and I can't wait to see what else is in store for this series.
If you liked what I read, you should hear the words that came out of my mouth. Check out my video at Savvy Book Lovers. You can just click on the link for more yummy details.
Book Details
Title: The Gilded Cuff
Author: Lauren Smith
Publisher: Forever Yours
Published Date: February 10, 2015
ISBN-10: 1455532754
ISBN-13: 978-1455532759
ASIN: B00S5A6I44