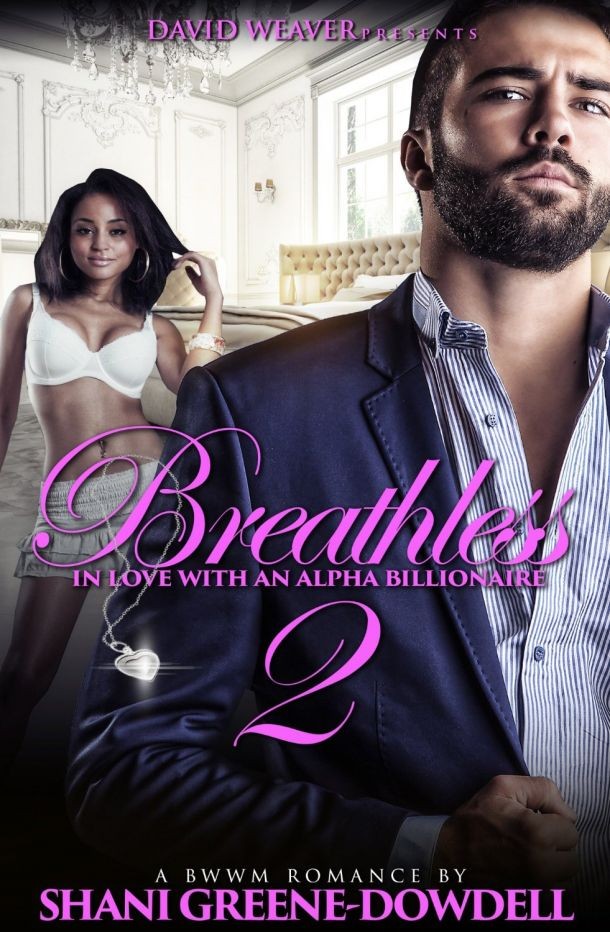 Yes, they are back and right where you left them in the previous book. So it's only befitting that this book is called Breathless 2 by Shani Greene-Dowdell. I actually really liked this book because it kept me on edge the entire time I was reading it. It had its moment where I was wondering what was really going on each of these characters mind. I was actually surprised about how well everything felt so balanced while leaving me gasping for air. My boyfriend was literally checking on me every second because I was yelling, screaming, and crying. This book had it all and definitely surpassed its former predecessor.
Once you dive into the book, all of your questions are answered as you find out where all the character landed after Justine held Destiny at gunpoint. With Jacob realizing he was tricked, he makes emergency phone calls to protect his lady love. When the situation plays out, you see Destiny in the hospital opening up her eyes with Jacob nowhere in sight. Destiny's mom and her ex-husband, Montie made sure Jacob wasn't even allowed to see her.
With no other choice, Jacob is forced to leave Destiny as his father calls him home with a family emergency. I was a little disappointed in Jacob at that moment because throughout both of the book, I saw him as the no nonsense type of guy who didn't let anything stand in his way. He always found a way, but here, he was very angry and frustrated that what was coming out of his mouth was not flowing into the ears of the people who held the right to see Destiny in his hand.
Meanwhile, Montie is taking full advantage of this situation and has this idea in his mind that he can win Destiny back. When Destiny gets out of the hospital, she is now confused more than ever. Jacob is missing in action when she is released into the care of her mother, who has a few choice words when it came to Jacob. Let's just say, she didn't like him. Montie is really turning on the charm and just waiting on her hand and foot, but Destiny knows he is not fooling anyone. Destiny is really just trying to keep her head above water with all of these people in her house trying to tell her Jacob is wrong for her. With Jacob gone, she starts to fall to the dark side and gives in to the wrong temptation.
Jacob returns and just in the nick of time too. He waltzes in like nothing is wrong and he just gives his reasons while he was away, but he knows something is up. I loved the scenes that they had in the book, not just because of the love that was emanating from them. But Jacob and Destiny love just felt so raw and real. They both had to overcome obstacles apart and look in the mirror at themselves and what they want and then when they came together, what they wanted became so clear. After you see their love come back together, now they have to go back out into the world and the realities of everything around them.
The book does not stop here as you see some really juicy moments in Breathless 2. Justine goes to court and Destiny and Jacob meet each other families and that was drama and excitement all wrapped in a big present, waiting for you to turn the page. I would say that ending was not what I was expecting, but well deserved. It leaves a lot of unanswered question that are going to make you want to dive headfirst into Breathless 3 when it drops. When we won't know, but we will be ready for it. I am ready to read Destiny right on down the aisle and into Jacob's arms. If you want to see all of this on a video I made, click on this link Savvy Bookworms –Breathless 2. You can also see what I thought of on the first book in this series. As always, thank you Shani for bringing these characters into my world. I can't wait to see what you have in store for them.
Book Details
Title:Breathless 2: In Love With An Alpha Billionaire
Author: Shani Greene-Dowdell
Publisher: CreateSpace Independent Publishing Platform
Published Date: March 05, 2015
ISBN-10: 1511668784
ISBN-13: 978-1511668781
ASIN:B00UC3A9LK