Angels & Arrows by Reyna Hawk.... based on true events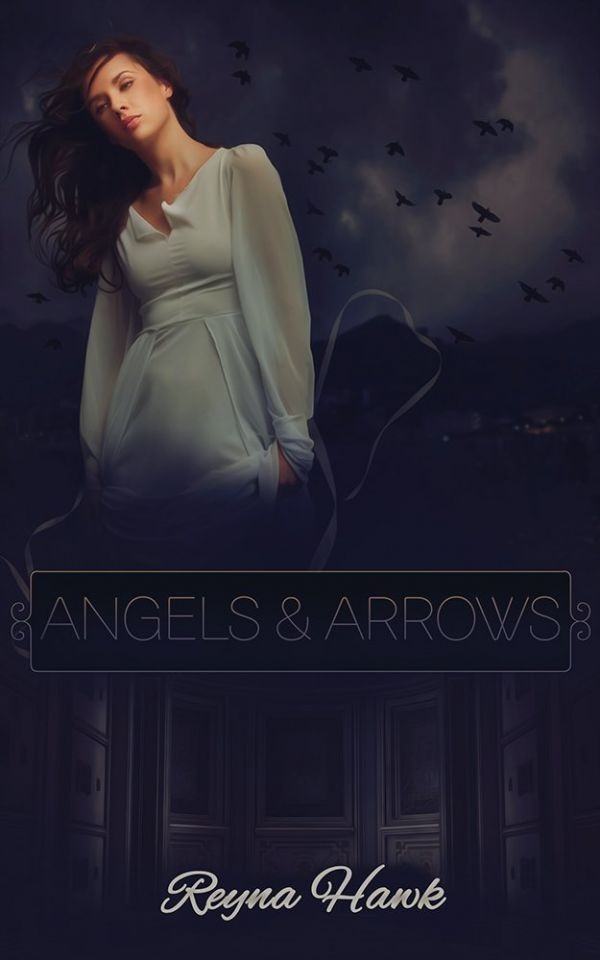 Synopsis:
Maria Ridge was born having gifts that allowed her to see and speak to the spirit world. As she aged these gifts became more of a curse than a blessing. At 18 she escaped the taunting from not only the town but also from her family to embark on a journey that leads her to discover others like herself, secrets to her past, and the reality of her gifts. With the help of her new friend, Allie, Maria feels she finally found her place in this world. The destined meeting of Ash awakens the two girls to the fine veil between this world and the next. Can Maria survive the haunting evil that threatens her?
This book is based on true paranormal events that are due to personal experiences or eyewitness accounts. The names of people and places have been changed strictly to enhance the story line.
Excerpt
"Wake up!" the faint female voice screamed frantically causing Allie to stir in her slumber as she tried to reposition herself in the beige rocker recliner; the voice had barely penetrated into her brain.
"Wake up! He's killing her!" This time the voice echoed through the two-story country home jolting Allie awake.
"That was weird." Allie thought to herself as she sat up and gazed at the television as the DVD's screen saver started the movie's intro music again.
"Damn, we missed the ass end of the movie." Allie chuckled, turning the table lamp on shifting her attention toward me. For a fleeting moment, Allie wasn't sure if she was asleep or possibly hallucinating, for what she saw made her heart stop and fear race through her veins. Allie's eyes had directed their focus at the ugliest most inhuman being she had ever seen crouched on top of me. The beast appeared to be choking me while whispering inaudible words in my ear. The monster slowly turned its gaze to meet Allie's and let out a deep throttle of a laugh licking its grey lips as thick greenish mucous oozed from the side of its mouth.
"You're next." It growled as it leapt toward Allie. However, when the beast caught its reflection in a sconce mirror it screeched out in terror and instantly evaporated into thin air leaving behind black speckles of matter that disintegrated as they floated to the ground.
Angels & Arrows was first released in 2013, however with some much added content, minor revisions, and currently published through Ravenswood Publishing and Libertine Press. This is based on true paranormal events and can be purchased on Amazon, Barnes & Noble, Smashwords, Kobo, and iBooks, and Google Books.
(with more retailers to come)
By accepting you will be accessing a service provided by a third-party external to https://authorsinfo.com/