Sellout - Book Review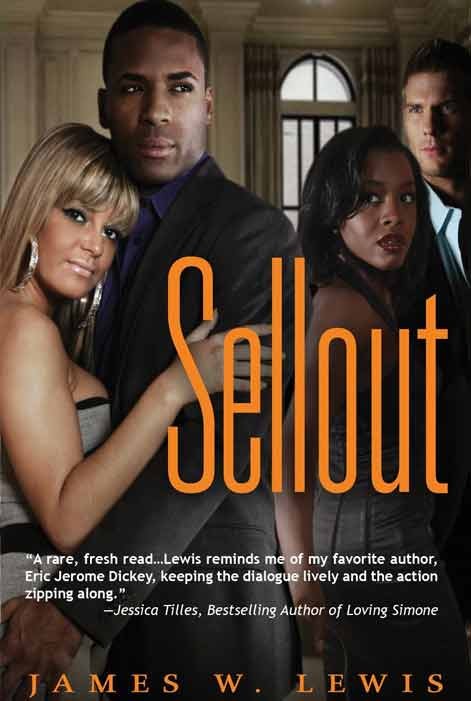 You meet the characters in this book while they are coming out of relationships that ended horribly. Their relationships start with dating a person that is same race. Tammy is through with black men altogether and for good reason. She was the type of woman who looked past a man's demeanor and just fell in love with the man. Terrell is a genuinely nice guy who respects the gentleman's code, but when it comes to his racist girl, Tasha. He just can't win so they break up and Terrell starts to think that he could have been missing out on something on the lighter side of life. Now Penelope on the other hand is having no trouble in the relationship area because she is not in one, but you do see her reason why she loves black men and I got to say, it's very true. I wasn't even going to argue with her about that.
Fast forward to nine months later and Tammy has done a complete move for a change of scenery. Still swearing off men all together except for one. She gets a phone call from her Mika with some bad news. Terrell is loving the whole date outside his race things and I can't blame him. After Tasha, I could see why. You also see how each of these characters start to become connected to one another.
You meet Dedrick, you know the guy that Penelope was trying to holler at and you see that, that relationship is starting to get real. You start to see Penelope feeling him a lot as well but holding back because of her family. The job that they work at keeps them apart, but when they are able to get together all of her doubts are thrown out the window. Through Dedrick, Terrell gets to meet Tammy and it looks like that one woman might be the one to bring him back to good sistas. A heated debate ensues between Sheryl and Terrell that could have been avoided but I feel like the statement that Tammy made a whole lot of sense. After the discussion, Tammy sees no future in that man and with everything showing her a negative side to black men, she ends up crossing over herself. Dedrick decides to take Penelope out on the town before the flight and bumps into his sister who is the fakest thing when she interacts with Penelope but tries to get all up in her face for dating her brother. Oh, but Sheryl is a fool if she thinks Penelope is one who is going to take that lightly. I loved Penelope more for how she handled that.
After listening to her friend, Sheryl talk so much trash. Tammy ends up finding out what all the fuss is about when she goes out on a date with a man that she had been talking to for sometime now and he just happened to be white. While on this date she sees someone else see her that she didn't really want to see but went along with it. At the end of the day, Tammy ends up seeing some revelations and realizing that she can't give up on the black man too quick. Penelope and Dedrick have a rift between each other since the incident and for good reason. I wonder if they get back together? Terrell gets a hit a guilt from someone that I wasn't expecting it from, but when she hit him with that knowledge. It made so much sense and to add the cherry on top, Tammy waltzes in and we see a different side of Terrell. At this point I have no idea what he is going to do, but what he is thinking does make sense just a tiny bit.
This book was very good look in the concept of men and women who date outside of their race and I understood what the author was trying to portray. To me though, I personally feel that race or ethnicity shouldn't matter when you find someone that you truly care about or love. I look into the soul of the person and see them for who they are. If they treat you right, should it really matter the color of their skin? Overall, this books had twist, insight, and the drama that I love to read about.
Book Details
Book Listing
Title: Sellout
Author: James W. Lewis
Publisher: The Pantheon Collective (TPC)
Published Date: June 07, 2010
ISBN-10: 0982719302
ISBN-13: 978-0982719305
ASIN: B003X27ZWI
Stay Informed
When you subscribe to the blog, we will send you an e-mail when there are new updates on the site so you wouldn't miss them.
Comments
No comments made yet. Be the first to submit a comment