Breathless by Shani Greene-Dowdell - Book Review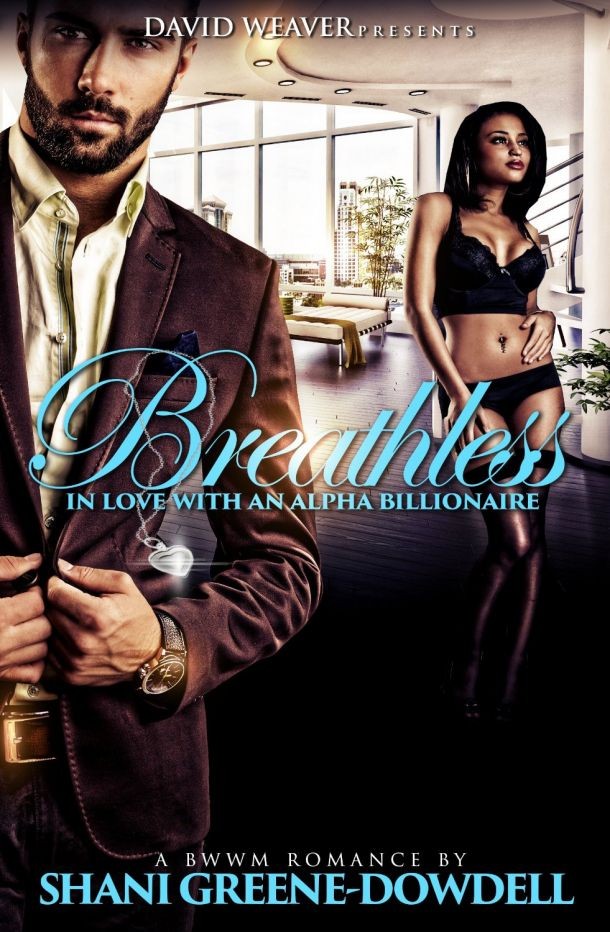 This book starts with one of those steamy mysterious scenes that had mind reeling. And to put the cherry on the cake, this man was not your regular joe off the street. Their meeting was fate, well it felt like that to me.
Destiny is just getting out of a divorce and vowed to stayed single and loving it, but all that changed when she met Jacob. First off, this book takes a tailspin by showing you what happened and then turns around and shows you how it happened. It doesn't stop there though as you see that Jacob has really strong feeling for her from jump street, so much so that he dumps his girlfriend for it.
All is not what it seems when a month later, Destiny goes to see him. Jacob tells her one thing, but you are quickly shown to each other. You would think that is reason enough, but love has a way of always pulling these two together. Now at first, I felt like Jacob was all talk and lots of sex, but as I continued to read it. You see that he was really trying to bare his soul to Destiny and she was falling just as hard. Except Destiny was reluctant to really listen to her heart and her mind was really in control.
There is one person that has a mind to come between these two and that is Jacob's old flame and childhood friend Justine who is straight up crazy. On one side, I kind of got it and understood her pain of their break up and then on the other, I was just thinking that she was going too far. Jacob ends up eventually telling Destiny about her and she did the right thing by giving him space, but that's not what he wanted at all. You see Jacob making it real clear time and time again.
Their relationship starts to get real down and dirty as you start to see Jacob not just interacting with her kids but also the father of her children. I don't know what it is about men and feelings, but Montie was that funny character to me who just didn't know how to say know. I commend Jacob though ,for standing up and handling the situation. I felf like he knew just what to say to make his point clear and be this gentleman that I grew to love. Later on, you get a glimpse into Justine's world and see why she really fell in love with and what led her and Jacob to being the best of friends to being lovers.
After you're done seeing this relationship grow, it starts to come to fruition as Jacob now has an often in her hometown and is showing his domesticated side. And for a moment, there really is no problems in their world until one shows its weary hand and forces Jacob to leave Destiny's side. You would think that their relationship was pretty solid by the path that it was taking, but the author showed you that they still had some chinks that needed to be resolved before any more other steps were taken.
I though this books was good and had it moments where you were really just seeing a love story through two and what they had to do to overcome it. But the story doesn't end there as you are left with and unsuspecting ending. Frankly, I really didn't see it coming and didn't think there was any need for as the story could have more pages of story to tale. Now I am left on edge wondering what more story is there to tell after you get the revelation of what happens between these two women. I'm sure we wont have to wait long, but thank you so much for letting me review this.
Title: Breathless: In Love With An Alpha Billionaire
Author: Shani Greene-Dowdell
Publisher: David Weaver Presents
Published Date: January 08, 2015
ASIN: B00S0JRKKG
Stay Informed
When you subscribe to the blog, we will send you an e-mail when there are new updates on the site so you wouldn't miss them.
Comments
No comments made yet. Be the first to submit a comment