Author's Info Blog
Sharing the things you want the world to know around the literary industry.

Hi, my name is Victoria. I am knew to this site, and therefore would like to meet new friends. Please send a request to
This email address is being protected from spambots. You need JavaScript enabled to view it.
I have viewed many interesting profiles, but I can't seem to be able to navigate requests. I write mystery suspense thrillers, but read all genre's. I am a fan of the paranormal, sci fi horror categories. Thank you, I look forward to becoming friends>
Copyright
© Victoria Roberts Siczak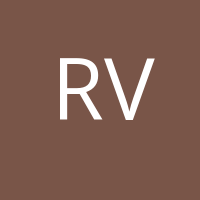 PrologueThe accidental killer looked around him, sweat rolling from his hairlinealong his brow in rivulets. His hands scrabbling through the sand and sheep droppings, he tried to find enough loose stones to weigh down the heavy-duty garbage bag in front of him. He swore when knife sharp shards of oyster cut his fingers. In the distance he heard the sound of an approaching car. To his left, a goose honked sleepily.Ever faster he searched for rocks and stones. Away, he had to get as far away as possible, before he was seen!He held his breath when the car passed him, the sheen of headlights seen just above the dyke, and then moving down the narrow road. When he heard an asthmatic cough behind him, he froze. His bowels threatened to loosen and once more he held his breath, pressing his buttocks together. Again the cough, but this time it sounded less...

Mental illness, childhood trauma, and serial killer are the terms associated with the character Jade. Get up close and personal with Envy Red as she gives the inside scoop on the mental mayhem she calls "Jaded." FInd out what was the most troubling thing for her to pen in this psychological thriller. Open Book was started as a forum for authors and those in the surrounding business to spread the word about what makes the world go around...LITERACY. Join us as we discuss the latest and greatest in the industry and give you and your business an open platform to chop it up.