Author's Info Blog
Sharing the things you want the world to know around the literary industry.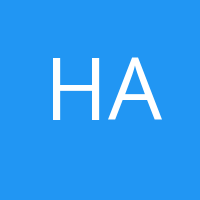 Hello folks! I am new to Author's Info, and excited to get to know people! I figured I'd take a moment to introduce myself in my first blog post. I am Heidi Angell and I am an author. Author. That is such a funny word. The Merriam Webster online dictionary define an author as- a : one that originates or creates : source b the writer of a literary work (as a book) So, yes, I am an author. I have written several books. I am also a PUBLISHED author, as I currently have two books for sale on Amazon and Nook. ( Royal prince Vince is a charming children's book and Creative Exercises to Inspire is a great way to get your creative juices flowing!) Yet, because I self-published, I am classified as a "Self-published author" which, is somehow considered less than a "real author". Here is where we escape...

Envy Red breaks the self publishing game down with this jewel from Jaded.      Open Book presents the Jaded Episode part 2. In the 2nd half of our interview Envy Red sheds some light on the misconceptions of publishing industry and talks about her next venture Drama Baby.  This is a must see episode as Envy and I try to go over the publishing game with some do's and don'ts'.  She gives special thanks to the current King of Urban Lit, Mr.Treasure E. Blue. This week's music was provided by The King of Crowd Rockers: DJ Ant Love of the Mo' Nique Show.   Highlights include: Drama Baby, a business for the babies Treasure E. Blue The state the of publishing industry Do's and Don'ts  Lessons learned "They" do what "You" say Q's Cuts this week was provided by The Mo'Nique Show's very own DJ Ant Love: The Old School...

With so many individuals realizing their goal to be a published author through the help of self publishing tools, print on demand services, and small publishers alike, it is a wonder that the basics are still falling by the wayside. We have entered the land of publishing mayhem. Like any business, the road to success in becoming an author is not realized without hard work and dedication. So why then are so many still jumping in blind to the basics? Writing should be the easy part but what comes after will take many hours of training and a good dose of that thing we call reality check. You wrote an awesome book. That may be a true statement but does it mean that everyone will immediately flock to your product? Chances are no. You must build your brand and following from the ground up. There are many books in the sea....