Author's Info Blog
Sharing the things you want the world to know around the literary industry.

OK. You've started your thriller. Murdered off a character. The police are on their way. Now what? Readers demand accuracy. Feed them the wrong information and they'll let you know you've made a mistake. So, to the best of your ability, you'd better know who does what, and what happens, at the crime scene if you are going to write about one. Sherlock Holmes said: "Whenever you have excluded the impossible, whatever remains, however improbable, must be the truth." In other words the truth is present at every crime scene. And if it's your character's job to find it, make sure he's doing his job correctly. Keep in mind that precincts vary in their allotment of duties. Not all houses have a large enough staff to divvy procedures out. In a small town, the local sheriff may do it all; whereas in a larger precinct, the Patrol division,...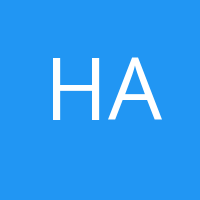 I am excited to announce that I am participating in NanoWriMo (National Novel Writing Month) for the first time! I am a bit nervous, because the idea of Nano is to write a novel in one month. The month they have chosen is November. The only worse month they could possibly pick would be December. I have put Nano off for the last two years, as I was busy with other projects. This year, I was certain until October 15th that I would not be doing Nano this year either. Then I unexpectedly finished edits early for The Hunters. Even though I have several other projects that need editing and a lot of other work: a friend was telling me how she participated in Nano last year, and this year she got to post her book that was published this year as a Nano book. Sales tripled. Hard to say no...
I remember when I first started writing and I decided to take the plunge and expose myself on the internet. I would post articles and essays I had written on several different websites. My first love at that time was politics, so naturally, I decided to write about that topic,—it was my only area of expertise. Readers scorned my politics--as anyone would expect (at least those who disagreed); however, the worst tongue lashings I received were for my grammar, spelling, and general syntax. The biggest reason for this was that I never proof read anything before I pushed the "publish" button. Yes, there I was, an unfound literary master, one who was so good that my work should be published pure, as it was first written—blah, blah, blah—(sighing loudly) the ego of a writer can be quit ugly in its raw form. I have to give myself some credit for being...