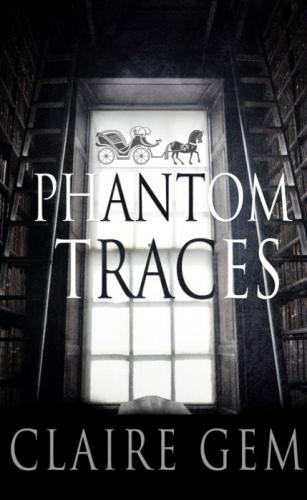 Claire Gem
Updated
Contact
Email:
This email address is being protected from spambots. You need JavaScript enabled to view it.
Claire Gem turns the paranormal genre on its ear by combining the elements of gothic horror, mystery/thriller, and contemporary romance into a genre she calls New Gothic.

A few spooky chills make a love story just that much more appealing.

Phantom Traces features dual-time love stories, and deals with the May:September romance, the ravages of Alzheimer's, and one hell of a scary ghost. Available now from Amazon in ebook, paperback, and audiobook.

She's now working on another ghostly romance, Spirits of the Heart, set in the defunct psychiatric hospital in Middletown, N.Y. Check out the cover and synopsis at Something or Other Publishing, LLC here: http://bit.ly/1Katlwe and vote for this story concept!

Her current work-in-progress is another ghost story, Hearts Unloched. A psychic interior designer reluctantly agrees to renovate a sexy investor's abandoned hotel on the shores of Loch Sheldrake, a lake rumored to have been the body dumping ground for the Mafia.

Claire has lived in five states including Florida, Massachusetts, New York, North Carolina, and Texas. She's worked as a hairdresser, a bridal designer, a lab tech, and in scientific research. Her loves are horses, fishing, pretty things, and being a novelist. And wine. And chocolate.

She loves exploring—and writing about—the unexplained, and has done her homework when it comes to exploring the world of paranormal phenomena. She holds her certificate in Parapsychology from Duke University's Rhine Institute of Paranormal Studies. You'll find her on Facebook and Twitter, stalking the Ghost Adventures crew and all things #gothic, #paranormal, and #haunted.

She's a proud member of RWA, NECRWA, and Charter Oak Romance Writers.

Since receiving her MFA in Creative Writing from Lesley University, Claire loves living in New England with her husband Clark, who's been her husband of 36 years, a Boston terrier named Chopper, a well-worn Mac laptop, and lots of daydreams.
User reviews
There are no user reviews for this listing.