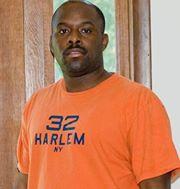 TaNisha Webb is the founder of Book Club 101 University and the Publisher and Editor in Chief of Book Club 101 Magazine. She is also the founder and host of Book Club University Online Conference. Besides being a book club consultant, TaNisha is also a literary event planner and consultant. She's also the founder and coordinator of Fall Into Books Literary Conference, which is held to help connect authors to readers in the Midwest region through literary entertainment and education.

TaNisha is the president of the KC Girlfriends Book Club and is currently the moderator of the Maximizing Your Book Club Experience panel discussion for the National Book Club Conference in Atlanta, GA. TaNisha currently lives in Kansas City, MO.
User reviews
There are no user reviews for this listing.