Maurice Tudor
Featured
Hot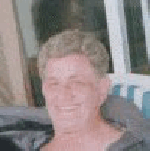 Contact
Email:
This email address is being protected from spambots. You need JavaScript enabled to view it.
Who am I?

In the 50?s James Dean starred in the best seller film " Rebel Without A Cause"

In The 50?s I was a Rebel With A Cause!

From an abused and troubled childhood, I ran away to sea and as a child I had to grow up fast because I was now working with men and had to become one fast.

My latest book soon to be released is entitled.
"Six Year Voyage" and covers all my adventures that awaited me. Tough and gritty reading I warn you!

My name is Maurice Tudor
I was born and live in the United kingdom.
I am 80ish and in bad health.
I have been writing since 1999 and have two books published and more in the offing.
I have a Health Forum called Heart To Heart and

User reviews
There are no user reviews for this listing.