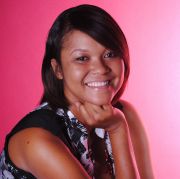 Contact
Email:
This email address is being protected from spambots. You need JavaScript enabled to view it.
Luna Charles is a self-publish author and the Director of Hardcastle Enterprises Corp., a business dedicated to helping those who are ready to realize the full potential that they have within. As the oldest of 5 kids from a single mother, Luna learned early that life may not seems fair but hard work and dedication will get you to where you want to go. Daily in her work, she strives for excellence using those early lessons to reinforce her spirit and those around her when times get tough
User reviews
Originality and Writing Style
Love, Laugh and live with passion.
(Updated: February 07, 2013)
Originality and Writing Style
4.5
Overall, it is a good book to read.
Pros & Cons
Pros
Love Live & Passion yearn for a more meaningful, rich and impactful life. When we are clear about our values, our vision of the future, we are more able to deal with self-defeating behaviors. Love, Life and Passion is a book that discover your life purpose and support and encourage you through the process of claiming your best life.

Cons
There were some typing error in the book.