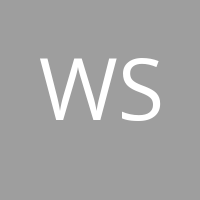 Book Details
Published Date:
November 01, 2012
Returnable:
This item is Not Returnable
Secrets are meant to be hidden. After all if anything is worth having the label of being a secret, it could reveal the most intimate, devious thoughts. All of us have secrets and if you think about it, you would do just about anything to protect those trifling, dirty little secrets. At all cost. Living a life in the spot light is a life that many people dream about. But when it's negative light, who wants to deal with that. Kelly tend to run away from the society when others are snaring down their noses at her. It can make somebody very uncomfortable when you have no idea what they could possibly be thinking about. Especially when you've done so much to cover for. In Kelly's Whisper, secrets were gold. You might as well lay down and bare all if you considered telling one detail. Kelly believed that even the walls had ears, so she got in the habit of speaking in a whisper. Just loud enough for her to hear. For a long time Kelly's whisper was silenced, but when Kelly stumbled upon a wounded bone in her closet and realized she had covered all her tracks. She realized someone heard her whisper. A whisper so powerful she was willing to do whatever she could to protect it. What will she sacrifice this time?
User reviews
There are no user reviews for this listing.