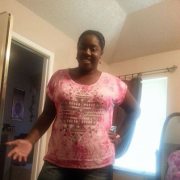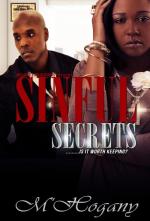 Book Details
Published Date:
July 09, 2014
Symone Johnson, a 29 female Dr. Phil, is a well-known and successful counselor who thrives on helping troubled couples. With her simple approach, "Confess, Assess, and Address, then you can eliminate stress" With two sisters married and with children, Symone faces the hardships of an overbearing mother whom takes it upon herself to play cupid with her life and won't take no for an answer. Dating for Symone isn't easy either, then again it never is for the daughter of a prominent pastor. Her life is under a magnifying glass being a member of the First Family. Every step she makes is scrutinized and judged, and she has to make daddy look good at all times. When a forbidden love ensues, will Symone follow the word of GOD and live according to her overbearing parents, or will she follow the beat of her heart? No matter the choice, things are about to get real in the Johnson compound!
Editor review
Character Development
3.5
Secrets? Yes there are tons of them throughout the book that I like to call an error in miscommunication, but the sinful part is where you completely lose me. The way I saw it there was only one sinful person in this story and he just got beneath my skin because his secret was the reason that everything and everyone around them was affected. In this story the book centers around a young woman named Symone who I saw, had a good life, a nice family, and long term goal that is starting to become fulfilled. She even finds the need to help out a friend and I found that this woman had everything she wanted except she had a hidden desire, a hidden voice that took the help of her friends to find.
I feel like I am watching a soap opera unfold. There were a lot of twist and turns that I really didn't see coming. Symone has something tragic happen to her by someone she was dating and just sweeps it under the rug. Her character was just too naïve for me. She ignored all the signs and even her friends when her life started to become in danger and fell for the wrong guy while pursuing a singing career. I am actually curious to read the sequel of this book and actually have a question for the author. Want to know what is? Well watch my video and leave a message here. Thanks for showing the love to us book worms.
User reviews
There are no user reviews for this listing.