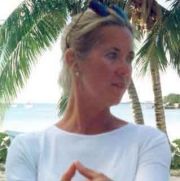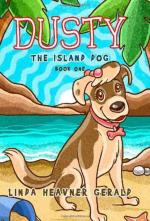 Book Details
Published Date:
April 17, 2013
Original Title:
Dusty the Island Dog
Contact
Email:
This email address is being protected from spambots. You need JavaScript enabled to view it.
Dusty lives on the gorgeous island of Abaco, Bahamas. The story begins with the loss of her mother. The heart break and fear are feelings that any child can identify. Yet, for a child of abuse or loss, these feelings are very strong. Hopefully, such a child will find solace and smile at the antics of Dusty and her friend, Winston. Just when Dusty thinks life is too hard, she discovers that there are always others with similar experiences who are more than ready to hep. While spending time in Abaco, Bahamas, I met these characters Dusty and Winston. Real dogs who lived years ago in Abaco, they are still remembered and treasured. Having promised that I would write a book about them, here it is. Truly, a story for all ages, the antics of these two will melt your heart. Run down the beautiful beaches of Abaco, dig for crabs with Dusty, look in disgust with Winston. It is all fun. Yet, there is a story here much bigger. The loss of a parent or abuse will touch the heart strings. Discover the secrets for island living. You won't soon forget: Dusty the Island Dog.
User reviews
There are no user reviews for this listing.