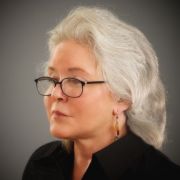 Book Details
Published Date:
February 01, 2014
Contact
Email:
This email address is being protected from spambots. You need JavaScript enabled to view it.
On the same day her mother died, Amanda discovers her husband in bed with a close friend. This story of recovery from these shocking events shares the steps Amanda took to find happiness again.

The Retreat, a magical realism novella, is a tale of recovery...A year ago, Amanda Connors mother died and the same day, she walked in to find her husband in bed with a close friend. Even though her mother's illness was terminal and the news was expected, the thirty-four year old—never—suspected that Billy was having an affair! She was devastated, and the fact that both events occurred on the same day, left Amanda rattled and unsure about life. A year later she's still reeling and hasn't stopped blaming herself for the current failed situations. She wants to let it go, but it haunts her nightly dreams—dreams where the discovery of her cheating husband ends differently. Two BFFs encourage Amanda to take time to do a little soul-searching. Amanda's not sure what that means, but she's open to the possibility that it might help. Desperate for change, she's persuaded to find an isolated place where she can figure out what she wants for the next phase of life—life that doesn't include Billy. Amanda travels into the Jemez Mountains for a spiritual retreat—a spirit quest—to find the answers she needs. While there, she meets a wolf, a bear, a hawk, and a swarm of bees. These personal totems lead her to the desire to live again. This heartwarming adventure could be anyone of us as we face personal tragedy—whether the crisis is death, divorce, or loss. Follow Amanda's steps to recovery as they lead to healing and her truest self. Perhaps the journey Amanda takes to discover what she wants next will also guide you! This book is also available in large print.
User reviews
There are no user reviews for this listing.