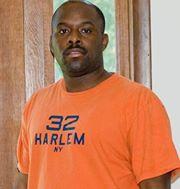 Book Details
Published Date:
June 02, 2014
Returnable:
This item is Not Returnable
Ryan Chase left Fairbanks, Alaska, when she was 21 years old to pursue her dream of becoming an actress. Somewhere along the way her dreams of stardom crashed and burned, along with her life.

Thirteen years later she is forced to return to Fairbanks because her unforgiving and emotionally-distant father has suddenly died. Ryan seizes the opportunity to not only escape her abusive husband but to be able to attend her best friend's wedding. What could go wrong? It's only Fairbanks, Alaska...

While wishing she was anywhere but her father's funeral and wake, Ryan is struck senseless by a stunning, drop-dead gorgeous man. Her thoughts turn carnal and she desperately wants to know him in every way—and position—possible. There's only one problem...

He's the devil's spawn.
He's the one who marked her for life.
He's the kid she used to baby-sit.
And he's hotter than hell!

Shea Michaels has loved Ryan Chase for most of his life. After surviving an unspeakable childhood, he became a man of whom she could be proud ...if she ever came back.
Now that she's returned, Shea pursues her with a vengeance, undaunted by the thirteen year age difference that Ryan uses as the shield between them.

Confusion, guilt and lust bombard Ryan as she battles the memories of the little boy she used to know while still being drawn to the heart-stopping man he has become.

***18+ due to explicit sexual situations, graphic language and intense adult themes
User reviews
There are no user reviews for this listing.