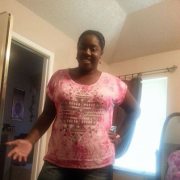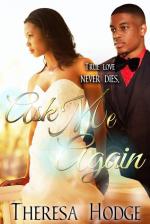 Book Details
Published Date:
August 14, 2014
Returnable:
This item is Not Returnable
It took twelve long years for Alyssa Darden to come home. A place she promised to never revisit again. The loss of a dear friend sent her back to a place of old hurts that she must confront before she can truly live again. Alyssa has moved on with her life. She has a man who loves her, a career and friends in a new city that she calls home. She must fight Drake's charismatic sway to try again...to open up her heart to the possibility of loving him again. Will fate drive two hearts to open up to love again? Can past hurts and betrayal be healed through loving again? Or, will forgiveness open the door to second chances? Drake Peterson knows he was the cause of so much pain to the only woman he ever truly loved. He wants to set things right and he's not going to lose the one opportunity to prove that a love like theirs will never die.
Editor review
Character Development
4.0
So through the tragic loss of her best friend, Alyssa finds herself back in her hometown for her funeral where she meets her ex, Drake. All I can say was, at this point I wanted to know what really happened. The first few pages you see what happened, but I go the feeling I didn't get the whole story. Even though she had every reason to leave him, I mean I would have dipped out too. After the funeral, Drake is still feeling her despite her having this great life with another man in another state. You can almost tell that it never really ended.

What I really loved about this story was that it was so heartfelt and just full of love. My favorite scenes were just the ones with Drake. Not because he was just a delicious piece of chocolate cake, oh no. But really his persistence. He knew he messed up and when he got Alyssa back, he made sure to prove his love for her time and time again. The author made sure to give you some dramatic flare being that no love is perfect and that ending had me running for the hills. Thank you so much for putting this book out into the universe. All my love.
User reviews
There are no user reviews for this listing.