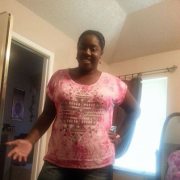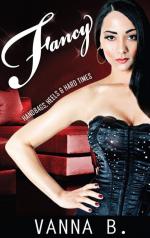 Book Details
Published Date:
May 15, 2012
Returnable:
This item is Returnable
Maribel "Fancy" Alvarez is a trendy socialite who has it all: enviable looks, popularity and a closet full of designer clothing. The Philadelphia beauty lives an amazing life. At least that's what she's led everyone to believe. Fancy goes to great lengths to keep up a façade of perfection, but when a series of unfortunate events rattles her world, everything begins to fall apart. She's always been taught to use what she's got to get what she wants but deep down inside Fancy knows there is truly more to her than just a beautiful face and perfect body. Will she abandon the superficial lifestyle she's come to know or succumb to the temptation of the almighty dollar? Fancy chronicles the life of a woman torn between the person she is and the person she wants to be. This iconic story will resonate with readers who, like Fancy, have battled issues within, as well as outside influences, while struggling to find themselves amidst a world of chaos
Editor review
Oh You Fancy Huh?
(Updated: January 12, 2015)
Character Development
4.0
From the start this character's name is Fancy. There is a reason behind her nickname and why it stuck it with her. You see this young girl who looks like she has everything going for her. She has friends, nice clothes, looks very comfortable in her curvaceous body and brings the confidence right along with it. But underneath that exterior is a woman with a hurt past and a more hurtful presents. I like to introduce you all to Maribel. A twenty nine year old who was breaking her back trying to be her nickname, Fancy. She didn't get like this on her own, her whole mindset by a young cat named Shawn who ended up becoming her best friend.

So fast forward to now and Fancy is living it up with three friends every night and taking the bus home right after. No one, not even her best friends know the truth about her until she comes across Aaron. When you first meet Aaron, he honestly sounds like a genuine guy. He accepts all of her and their relationship moves pretty fast. Everything seems well until Fancy sees his real colors and ends up right back where she doesn't want to be. Through this downfall, she found her best friend Shawn who helps Fancy get back on her feet. Right when she is back on her feet, she is hit with one bomb after the other and you see her always trying to balance her feet and giving up on things that she starts.

Job hunting turns south for her and lands herself in a strip club and in her state that is not the best place for her to be. At this point in her life, this brings the mindset to thinking what's best for her and her child. She finally leaves, but not without losing friends and gaining enemies. She takes some advice from a guy she met and gets a legit job at grocery store. It took a guy beating her and escaping it to realize she doesn't want to be Fancy anymore.

Towards the end the book gets weird because her past friends come back with the objective of killing her at the hands of somebody else. If you want to know happens you going to have to wait till my next book review to see if I read it or just go get the book and read it yourself. Much love and enjoy.

User reviews
There are no user reviews for this listing.