Rock City II: This Ain't a Love Story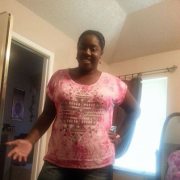 Rock City II: This Ain't a Love Story
Hot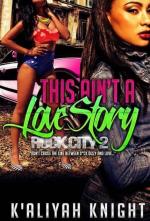 Book Details
Published Date:
December 31, 1969
Returnable:
This item is Not Returnable
Enter Rock City. Drugs, hustlers, youngbloods, OGs, and the beautiful women that…feel something like love for them. Y'all met the crew in "A Crazy Hood Love" so you know their full of drama. It had you all #TeamRico&Rockwell, but "This Ain't A Love Story" Who team will you be on Now? There's a thin line between d*ck dizzy and love. Don't cross it. That's the motto. 27 year old Leelee has never been in love. Don't get it twisted tho, this dark beauty can break necks when she walks past. And her husband, Marcel, puts in the type of work that makes all the chicks delirious. That's just it. She's tired of his dog ways so any other d*ck will do. Now she's on a mission. She ain't looking for love she just want some sex. Will the dudes in the H put their fear of Marcel to the side to get a taste of her good good? On the opposite end of the spectrum is her niece, Rockwell, who knows she has found love. Matter fact, her boyfriend comes from a rich family and is on the path to being a doctor. Then enters Rico, From the moment she met him at age twelve, Rico had her heart. Whenever he's near, she can't be without him. Leelee has warned her to separate love from sex. The warning signs she gets when Rico's around, and her gut feeling that he hasn't knocked the hustle, still can't help her from falling... Will Rockwell play the title "This Ain't A Love Story" and fall in love or will she take LeeLee' advice and wear her heart on her sleeve.
Editor review
Character Development
3.5
We come back to the streets of the H and its dirtier than ever. You get introduced to the veterans of this game and are given a more in depth look at some character that were in Rock City One, but didn't play that huge of role. When I started reading this, I was straight confused because it shows you one scene and then takes me back to the present day. I must say, this book was so good that I couldn't wait to get in the third Rock City. But before you do, take a look at this second because there will be twist and turns in here that you didn't see coming.

And all of this is really only the tip of the book. I mean, there are so many up and downs in this book they will have your head turning left and right to just keep up. My favorite character is Rockwell and my confusing character is Leelee. With the both of the them in this book, I never had a bad day. I do have one question for the author though and if you want to know what it is, don't forget to watch my video. All my love, peace out.
User reviews
There are no user reviews for this listing.