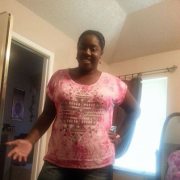 Envy: A Twisted Taste of Seduction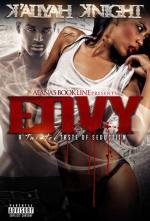 Book Details
Published Date:
November 02, 2014
Rameer Banner is fine as hell, with buku money, and the sex will make you delirious. He's the kinda dude that gets what he wants, when he wants. He owns it. After 8 years of Rameer playing with her heart, Ki is done. Forget the sex, she's moving on, or so she tries. Getting away from Rameer gets easier when a handsome detective catches her attention. But Ki can't move on, Rameer isn't having that. Will trying to let go cost her more than love...? Take a wild ride with these Crazy and Sexy Vampires and get the thrill of your Life. A Twisted Taste of Seduction will leave you wet with envy. ********Explicit Content***** Just a taste of the sweetest honey from between my thick brown thighs makes Rameer go crazy. Soon as his thick lips graze my two other lips I can hear a purr from deep within his muscular body. Then those got damn French kisses to my clit, make my back arch even more. I'm humming and sighing and cussing under my breath. Rameer takes it as a hint, and dips his tongue deeper into my pussy as if there's no way he could ever get enough. A cool sea breeze flows through the midnight black sky. It's after hours at the Farris wheel in Santa Monica and we're hundreds of feet from the ground on the cabby at the tippy top. And I'm loving every moment of him loving me as I sit back, with the love of my life kneeling before me. I clutch my chest and if my heart still had a beat, it woulda skipped one or maybe two. Pure adrenaline and a taste for sex have replaced the blood in my body. Every tingling of desire goes straight back down to my pussy as he licks and twirls his tongue inside of me. Feels so good that I squeeze his buff shoulders straight through his cream suit. Then his lips pull away, and in the moonlight I notice how glossy they are. His entire black goatee is drenched with the sweet nectar he loves to delight in. "Don't stop." My red manicured fingers go to his smooth bald head and I command this handsome man back to my honey walls. Now my man is always dressed to a T. His royal blue and cream colored Stacy Adams set off his swag, so you know he's the type that owns it. But this moment is all about me. He yanks at his tie, loosening it and again, his head gets to bobbing, my smooth chocolate body gets to rocking. "Rameer, bae," I try to get his attention starting sweet at first, and then getting a little hood with it. "Aye, mannn, fuck me! I can't wait!" His lips again move away from my pussy. He dips two fingers inside of me. "Damn, Ki, you super wet." "Yes! Bae, now..." My body is scorched with an imaginary fire and his dick is the only remedy. Except, this dude loves to ignore me and do his own thing. He starts to kiss my other two lips again, playing me. But I get brand new on him. I ain't the girl he once knew, so I snap, "Dude give me the dick or get ghost. Besides, I'm getting hungry." "Nah, lil' mama. I'm starving." Rameer speaks so hard that it steels the breeze from the ocean. Then his fangs extract and he bites into the artery within my inner thigh. My mouth opens wide, and it hurts so bad, feels so muthafucking good that I can't even scream. The sigh is stuck deep in my throat and comes out as a murmur. That instant pain is gone, and Lawd, I lose myself as he sucks my blood. He feasts on my artery, and he fucks me oh so rapidly with those two muthafucking fingers. Two strong, powerful fingers that still are nothing to his super long, thick vampire dick. But greedy as I am, I cum just as my owner desires.
Editor review
This is another book where the author took me in a completely different direction then I thought it was going to. For me, that is what made the book interesting and why I really don't read the back of books because I want to get the shock right when I am reading. You meet this young lady named Ki and she is adjusting to her new life with Rameer who is very much in love her. So in love with her, in fact that he introduces her to his world and they live in it together. Rameer loves Ki in every way shape and form, but it is his that have their way of tearing them apart.

When you first read the book, you see how strong their love is and what really pushes them apart is not outside forces but more of themselves and that's just the start of the book. You see Ki really taking everything in and learning the ropes and for a second I thought their love was what was going to keep them together. When eight years pass, that is where the fun begins and you meet some more lively characters. Rameer has disappeared and Ki is trying to adjust to her new life and right when she is ok with his disappearance, he returns and starts to try to get her love back.

This man was so hard to read at times because on one hand he loved Ki and was giving her the world and the next minute he's robbing bank all the while working as a financial consultant. I just thought his character was everywhere. Ki was a woman who was really adjusting to her new life while living her old life as a teacher and a loving daughter, but she also has some secrets of her own.

A few of the character you meet in their circle is a woman named Fatima who has been in this lifestyle for more than anybody and has a thing for Rameer, but he is not feeling her that way and for a good reason. This doesn't stop her though and she puts herself in between the two lovers. Omari is a man has a thing for Ki and wants to get to know her more. After Rameer messes up he gets his chance and it looks like her and Ki are going strong.

When Rameer returns, he learns that Fatima beat him to the chase and Ki life is in turmoil. You start to see the link between Rameer and Ki are starting to affect them for the worse. What I see from this read was a rollercoaster of a ride. You see this life through different characters life, but it centers around Rameer and Ki and just how strong their love is. It's worth a day of reading and you will want to finish this book in one day. So pick up this book and find out just what I am talking about.
User reviews
There are no user reviews for this listing.