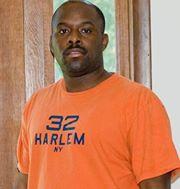 Mistresses Need Love Too
Hot
Book Details
Published Date:
February 12, 2015
Returnable:
This item is Not Returnable
Authoress Redd presents...... Mistresses Need Love Too! Lalah Patterson is finally free from a disastrous marriage and beginning to live life on her own terms. She's finally found a secure place of her own, along with her very first job. Ecstatic about finally being single and having enough funds to get out of her nagging mother's house, she decides to start living her life more vicariously . . . But at what cost? Mario Williams has the perfect job, along with the perfect fairy tale of a life or is it all just an illusion? When betrayal, greed and lust play a part in his ideal love life, his world suddenly comes spiraling apart and it seems that he has nowhere to turn. Will he be a real man and stick to his wedding vows? Or will Lalah be the perfect distraction and a quick fix for the pain? Come and go with me on this emotional roller coaster ride filled with love, lust, deception as Mario comes to realize that MISTRESSES NEED LOVE TOO……………….ARE YOU REDDY?
User reviews
There are no user reviews for this listing.