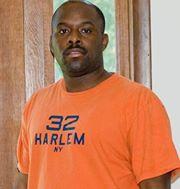 The Golden Chalice (Lee's Girls Series)
Book Details
Published Date:
November 04, 2012
The Golden Chalice has been found. But at what price? Michelle Dixon's faith is shattered with the loss of her unborn child. She struggles to remember the reasons why she ever believed life as a jewel thief could ever bring her happiness. The truth is her belief was centered on her love for one man. But it's no longer enough. Though Lee Sullivan has made many mistakes, choosing love over greed isn't one of them. Now with his enemies circling, he battles the odds for another purpose: winning back his woman's heart. After surviving the depths of Lee's betrayal of her trust, Michelle decides to play one final hustle. The stakes? The love neither of them thought possible. Lee knows Michelle plots against him and he understands why. He must race against time and those determined to steal the Chalice in order to salvage what is most important to them both. And he will do it at all costs. Win or lose, Lee's fate is also Michelle's. After a shocking turn of events, they discover the greatest treasure to be won—love—for it conquers all.
Editor review
The EPIC conclusion to the Lee's Girls Series
The Golden chalice is the EPIC conclusion to the Lee's Girls Series and oh boy what an EPIC ending! Michelle has The Golden Chalice and is being hunted down. She is determined to get it back to where it belongs. She is tired of all the lies and deceitful things her sister Sasha and Lee have done to her. You know that saying Love hath no fury like a woman scorned well Michelle is beyond scorned and when she miscarries Lees baby she is hurt to the core. She has decided that enough is enough and she will revenge the death of her baby. She will hurt Lee and she will hurt her sister who has always betrayed her from the very beginning.

Lee is determined to right the wrongs he has done to Michelle. After learning about the miscarriage he is devastated and he wants to make things right with Michelle. He wants to love her and never ever leave her but is his true feelings a little to late? Michelle has decided she will plot against Lee but Lee has figured it out and he has vowed to show her he really does love him some Chocolate. Will this last job do them in or will they be able to overcome everything and be together?

This is the EPIC conclusion to the series and I have to say I loved the way it ended. It will surprise you like it did me because love is never easy. So when you have to decide to give it a go or leave it it is never easy. What did Michelle chose? What did Lee chose? What happened to Sasha and her lying ass self?
User reviews
There are no user reviews for this listing.