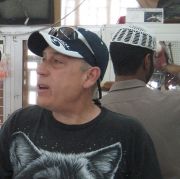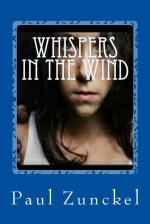 Book Details
Published Date:
March 13, 2015
Original Title:
Whispers in the Wind
Returnable:
This item is Not Returnable
Contact
Email:
This email address is being protected from spambots. You need JavaScript enabled to view it.
Step into the evil world of Human Trafficking, a family torn apart by abduction, a child taken to serve as High Priestess for an African Cult, her Mother sold into slavery, and the world of sex trade where nothing is as it seems, and it is all about greed. Corrupt officials, unemployment, poverty, and power all thrown into the mix with a touch of erotica to steam up the windows. The search for the child and woman moves from the wilds of Zambia, to the bright lights of Johannesburg, South Africa. Join Piet van Zyl and Veronica Strydom in their search for Debi, but be warned, Veronica finds something else that she has not been looking for. Follow Henri Le Vee, Special Agent into the sleazy world of abduction and sex trade, where he joins forces with an undercover agent who strips to get what she wants, and she has Henri in her sights. Join Adele on her journey into slavery, her misery, her fears and her sexual awakening, as she's thrown head first into terror and must use whatever she has to survive, if she is to ever see her family again. This is a story that will take you and shake you, make you laugh, and bring tears to your eyes, the suspense will keep you turning the pages, the thrills will make you want more, but most of all, Whispers in the Wind will entertain you until the last page.
User reviews
There are no user reviews for this listing.