Put Your Ho Ho's On: 21 NYT, USA Today and International Award-Winning Bestselling Authors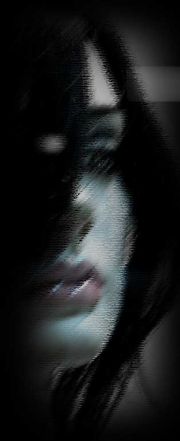 Put Your Ho Ho's On: 21 NYT, USA Today and International Award-Winning Bestselling Authors
Book Details
Published Date:
November 01, 2015
Contact
Email:
This email address is being protected from spambots. You need JavaScript enabled to view it.
This is a saucy, sassy, fun Christmas Collection, an Anthology of Multi-Genre ErocoThrobbers from Award-Winning NYT, USA Today Bestselling Authors!

Hot and Spicy ~ Cool and Cozy ~ Scorching to the Touch.
You are going to love this great collection of Sexy Christmas Stories that celebrate the Hallowed Halls of Christmas so beautifully decked out with lights, balls...and more balls...a few naked butts, some kinky fur chains and satin ribbons sure to warm the cockles of your hearts and…well, other anatomical parts.

This book is dedicated to you, our loyal friend, family and reader fan. As a gesture of our appreciation for your loyal support, unfaltering encouragement and insatiable appetite for the romantic, erotic, sometimes kinky literotica we so love to write. While we adore what we do, no matter our struggle in our love/hate relationship with pen and ink, our muse or the censors, without you none of what we do would have purpose.

So…don't bother keeping your hands to yourself ~ It is Christmas! Unwrap, unribbon, untape, and crack out the eggnog! Parade around naked while you deck the balls and halls!! And celebrate!
Muffy Wilson
Christmas Marine
"Carpe Marine Christmas Package."

Airicka Phoenix
Heads or Tails
"Heads, I'm yours. Tails, you're mine."

Ashen White
8 Yule Swords
"A coven of skyclad witches initiates a novice on the Longest Night of
Winter."

Bernard Tristan Foong
Naughty Bad Boys
"Let's be naughty and bad. That'll save Santa the trip."

Blak Rayne
Turkish Delight
"One box of candies, one blindfold, and in one night everything
changed."

C.P. Mandara
Melting
"She's waited ten years for one night."

Erzabet Bishop
Naughty Cookie
"Wooden spoons will fly..."

Gale Stanley
Cry Uncle
"Dumped by her soulmate, Polly is afraid to trust another man—until she embraces a lifestyle where trust is everything."

Gemma Parkes
Calendar Girl
"The camera never lies, but sometimes it can reveal more than was intended."

Gina Kincade
On Santa's Naughty List
"Sometimes there's more rewarding fun to be had on Santa's
naughty list!"

Jacintha Topaz
Skid - Black Storm Pack 5
"Alpha finds a mate in the most unlikely man and place."

Ju Ephraime
Pleasure Intense
"This Christmas he plan on taking her in every position possible...
all sixty-four of them."

Kiki Howell
Silent Night
"The peace of Christmas Eve eludes a vampire in love."

Maddie Taylor
His Naughty Christmas Angel
"Will her dominant boss jump at the chance for some yuletide delights or will her naughtiness prompt a different response entirely?"

Pablo Michaels
Little Old St Nick
"Is sex before dinner with Little Ole St. Nick the true meaning of Christmas?"

Paige Matthews
A Devoured Christmas
"Christmas gets kinky and devoured"

Phoenix Johnson
A Bride for Christmas
"All he wants for Christmas is a bride to call his own."

P.T. Macias
Blood Moon Mate
"Paranormal bad boys are sexy, wild, and full of suspense!"

R.B O'Brien
The Bed, the Blindfold and the Belt
"Will Michael allow Natalie to cum home for Christmas?"

Rebecca Lorenson
A Christmas Ornament
"Far from home, Dawn gets a little Christmas spirit."

Sky Purington
A Christmas Miracle
"Love found across time is put to the test when tragedy separates a Highlander
from his lass."
User reviews
There are no user reviews for this listing.