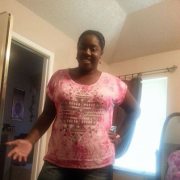 Book Details
Other ISBN:
978-0743470971
Published Date:
January 04, 2005
Returnable:
This item is Returnable
In the latest romantic romp from New York Times bestselling author Zane, two hapless lovers get lost in a dating game gone awry. When Washington, D.C., chiropractor Yardley Brown goes to his local bank, it isn't only to make deposits into his account. He has long since accrued some interest in Rayne Waters, a bank employee who's too beautiful to be true -- and too beautiful to be single. At least that's what Yardley believes, which is why he has never approached her. Little does he know that Rayne is anything but taken. Not for want of trying, of course. But after barely surviving a dating disaster with her hairdresser's brother and then falling for a member of her church band who, it turns out, is celibate, she's on the verge of giving up. That is, until Yardley -- discouraged by his own slew of dead-end romances -- finally works up the courage to give her a try. The true craziness, however, is just beginning, thanks to a cast of characters who seem bent on botching the young couple's relationship. There's Rayne's erratic mother, who constantly boasts about being a "good whore"; Yardley's playboy buddies, always trolling for sex; and, worst of all, past lovers who make a habit of popping up and ruining things as only old flames (or previous mistakes) can. Weaving the carnal and the comical in true Zane fashion, Rayne and Yardley's struggle to find love in a world gone mad is a timeless talk about everything that can go wrong in the dating game -- and a few things that can go right.
Editor review
Character Development
4.5
I read this book back in college, but as I was sifting through the books that I wanted to read it again, my mind automatically went to this book. Besides Ashley and Jaquavis, Zane has been my favorite author for a very long time and this book was the first time I read something different in a love story that wasn't linked to the drug game. This book made me believe in love again and had me in tears each time. From the start, you meet the character of Rayne way back in the teenage days and you basically see her family and friend settings and just how she is living and its ok but it could be better.

The rest of the book you are basically seeing a plan coming together and how this couple is coming to fruition and have plans for the future. Just when things are so good thing go horribly wrong, but the book ends with the fact that you can feel love after you lose it. One quote stuck in my head toward the end of that book and it was " You only live one, and if you do it right, once is enough". Big props to Zane for that because she showed me that life is precious and should not be wasted on what ifs. To me, time was a big factor between Yardley and Rayne because even though both were feeling one another life and their own minds stopped them from starting early. It also begged a question that even though circumstances pulled them apart in the start of this budding relationship, did they really waste time or things would have changed if Yardley had dated Rayne sooner? Loved the theme but I don't think it went along with the flow of the book because I feel like if written differently Rayne would be married, but their marriage would never make it. I felt like there were many themes within the book that went with this beautiful story, but felt like this one was minor and could be pushed around a little bit. I feel like no one should just waste time with life, I mean you only get one so live it doing the things you love. Still, my hats off to Zane for not just going outside her box but giving us a genuine love story that made me feel so good after reading it.





User reviews
There are no user reviews for this listing.