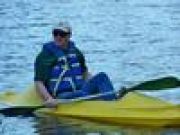 Orbbelgguren Series: Book IV Transitions
Hot
Book Details
E-Book ISBN:
978-1312033429
Published Date:
February 19, 2014
Original Title:
Orbbelgguren Series: Book IV Transitions
Returnable:
This item is Not Returnable
Contact
Email:
This email address is being protected from spambots. You need JavaScript enabled to view it.
Maldev continues his back story. He tells about allies and enemies and Medri realizes how it has all affected the world she now lives in. As the Tempest takes both Medri and Maldev back to where they started, they both are drawn together under their common past and their forthcoming future.

But as they make their return they find disaster waiting for them. Now they will have to work together and trust each other if they want to survive.

This book continues the epic adventures of the Orbbelgguren series.
User reviews
There are no user reviews for this listing.