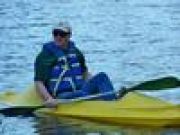 Orbbelgguren Series: Book VIII Eclavarda
Hot
Book Details
E-Book ISBN:
9781304928436
Published Date:
March 10, 2014
Original Title:
Orbbelgguren Series: Book VIII Eclavarda
Contact
Email:
This email address is being protected from spambots. You need JavaScript enabled to view it.
Worvyn Wyrmbleeder, a mighty dwarven warrior, seeks to prove himself and goes out in search of adventure. Instead, he finds himself caught in a web of intrigue, plots and conspiracies beyond his wildest imagination. His only hope lies in the company of the unlikely band he has come to associate with.
E'El'Gar, a highly chaotic and free spirit pixie, realizes that life isn't just all fun and games any more as danger starts to come at her from all sides. Even with a new set of allies, the highly excited fey's fate is sealed.

Eclavarda returns with a vengeance. This time, she is bound and determined to prove herself. But the question is, to whom? Her loyalties are torn as her insight of being used as a pawn only comes too late.

This book continues the epic adventures of the Orbbelgguren series.
User reviews
There are no user reviews for this listing.