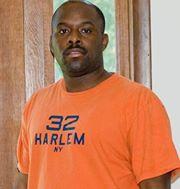 Empire under siege: The Adarna chronicles- Book 1 (Volume 1)
Hot
Book Details
Published Date:
May 30, 2015
Returnable:
This item is Not Returnable
The Adarnan Empire has endured for a thousand years, a beacon of civilisation shining out to the world. Its glory is undimmed, but of late there are rumours… A horde of savage warriors has overrun the south, destroying legions with ease, leaving the very heartlands of the empire under threat. In the capital there are whispers in the bars and taverns… Republic… they urge, and the name that is whispered is always the same… Martius. General Felix Martius has been charged with ending the threat from the horde, but the emperor's orders came late and there has been little time to gather an army. The legions are outnumbered ten to one. The fate of the empire stands on a knife edge. Empire under siege is the first book in the Adarna chronicles. Set in a world of epic grandeur and political intrigue, it follows the fate of the empire through the eyes of those who could ultimately save it, or doom it to destruction.
User reviews
There are no user reviews for this listing.