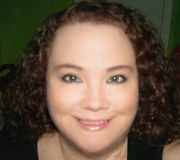 Book Details
Published Date:
February 12, 2014
Returnable:
This item is Not Returnable
Contact
Email:
This email address is being protected from spambots. You need JavaScript enabled to view it.
Between fighting a race of magic-wielding winged monsters, scaling Krakens, blinding Cyclops, running from Sirens, and being abducted by pirates it's all Arc Arcanum can do to keep his head on straight; literally. After losing the only home he's ever known, and with nowhere else to turn, Arc enlists with the Human Liberation Front to fight against a ruthless species known as the Winged Ones and prevent them from unleashing a world-wide human holocaust. He's tasked (completely by accident) with escorting humanity's last hope, a red-eyed android named Celeste, across the sea to one of the few remaining human safe havens. To make matters worse he's accompanied by two fellow cadets: the feisty vixen Rose and the polyamorous playboy Prince, both of whom seem entirely set on making sure nothing goes as planned. It's a magical journey that proves blood isn't the only bond that makes a family.
User reviews
There are no user reviews for this listing.