Ahmad
Updated
July 03, 2015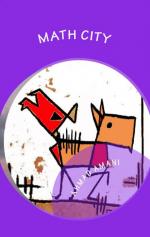 Book Details
Published Date:
May 05, 2012
Returnable:
This item is Not Returnable
Contact
Email:
This email address is being protected from spambots. You need JavaScript enabled to view it.
Warning: To all dear numbers of the city: Beware! A minus, called Lying Line, is prowling about. Stay away from him! You will change to zero if he should find you! Oh yes, being zero is equal to your death. This minus is armed with cold and hot weapons, including a sharp knife and a loaded gun! The sun brightened beautifully. The Lying Line got up and went to Math City (which was a book) Monster Number was grossly overweight and had a shaggy body like a mammoth. In the beginning, Monster number could not walk very well and swayed a little, tottering, and falling. But he was trained for detecting and killing by my father. After a few days, we attacked Math City. Math City was bombarded, the doors and the walls shaking while the dark shade of the Monster Number came down, covering the city. Monster Number threw big stones at Math City, one after another, and a like repulsive ghoul crashed through any barrier. And then some horrible explosions happened. Dear Friend I live in Iran but my country was not on this category and I had to chose where is ?eighborwith Iran. I apologize all of you about writing incorrect it. Best Regards Ahmad Amani
User reviews
There are no user reviews for this listing.