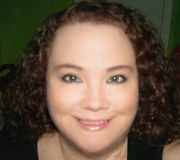 Book Details
Published Date:
May 09, 2015
Returnable:
This item is Not Returnable
Contact
Email:
This email address is being protected from spambots. You need JavaScript enabled to view it.
A beautiful witch lures Delano to a magical summer camp with intentions of manipulating him into helping her launch an attack against his monarch parents. Delano Farnsworth is one of the few 'lucky unfortunates' chosen to receive an invitation to the magical Camp Hollyhook. After he arrives, however, he quickly discovers that not is all as it seems. With his new camp friends the 'quirky' Jackie, the 'dour' Lenore and the 'lonely' Wheeze, Delano seeks to uncover the sinister true purpose of the camp, as well as learn about his missing parents who abandoned him when he was three, his kidnapped uncle as well as his own self and destiny.
User reviews
There are no user reviews for this listing.