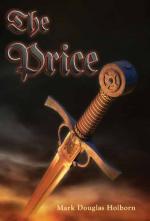 Book Details
E-Book ISBN:
9781460206270
Published Date:
March 18, 2013
Returnable:
This item is Not Returnable
Cameron MacLean has always regretted how things turned out with Marina. He could never shake her from his thoughts, even after fate took them down different paths. When a mysterious stranger tells Cameron that he and Marina lived and loved centuries in the past, the turmoil in his soul consumes him. Blindly he trusts in a chance to relive that life; he travels back 750 years in time to be with his soulmate. But when creatures out of legends walk the world once more, Cameron learns the true price he must pay to save the love of his life
User reviews
There are no user reviews for this listing.