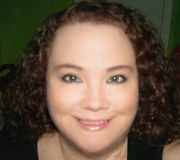 Book Details
Published Date:
November 01, 2015
Returnable:
This item is Not Returnable
Being a Ukrainian in Stalin's Soviet Union was a dangerous occupation. Millions perished in the famine of 1933, and millions more were sent to the gulags, never to return.

Taras was one of the lucky ones. He may have survived, but his life was changed forever.

Thirty years later, Taras and his family were living contentedly in England. And after a lifetime of suffering and toil, he was finally on the verge of the fame and fortune he deserved.

The last thing Taras needed was for Klem, and his alter ego Voloshin to move into his attic, and begin raking over the past he had tried so desperately to forget…

Taras' past untruths unexpectedly come back to haunt him, and events soon take a sinister turn, when an angry Soviet Colonel arrives, determined to silence the truth whatever the cost…
User reviews
There are no user reviews for this listing.