Murder Over the Border
Hot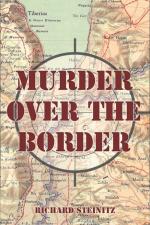 Book Details
Published Date:
July 31, 2014
Returnable:
This item is Not Returnable
Location
Address:
Kissufim 38A
Herzliya
46500
Israel
Contact
Email:
This email address is being protected from spambots. You need JavaScript enabled to view it.
Yossi Abulafia, an Israeli policeman is on reserve army duty, and is photographing antelopes instead of watching the border. His post collapses suddenly, injuring him seriously. After recovering, he discovers that during the collapse he has unwittingly taken a picture of what appears to be a murder - on the other side of the border. As part of his duties he meets with the Palestinian delegation and discovers a connection to the shooter in Amsterdam, and to the murder in Jordan. A series of incidents, shootings and diplomatic activity eventually lead to the unexpected solving of the crimes.
User reviews
There are no user reviews for this listing.