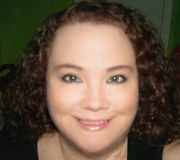 Publisher
Book Details
Published Date:
July 25, 2015
Returnable:
This item is Not Returnable
Contact
Email:
This email address is being protected from spambots. You need JavaScript enabled to view it.
"… a dark/visceral work of fantasy/horror" ~ Brett Reistroffer (Editor) from Bad Dream Entertainment For William Kerry, and those close to him, dreams are becoming reality and reality insidiously fuses with their dreams. Are they going mad, maybe psychotic? Caught in the middle of William's desperate struggle to regain control of his life is his loving girlfriend, Isabelle, a gentle young lady all too aware of the tricks the mind can play and the evils born of man. But a new evil awaits and William and Isabelle are drawn into a terrifying game of cat-and-mouse in which they must not only fight to save their relationship, but their very lives. Something is drawing William and Isabelle into the abyss. Something wicked—something alien and unknowable—something ancient and savage. The stakes could not be higher: invasion is imminent.
User reviews
There are no user reviews for this listing.