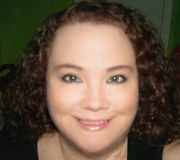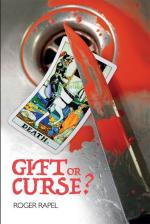 Publisher
Book Details
Published Date:
July 10, 2015
Returnable:
This item is Not Returnable
Contact
Email:
This email address is being protected from spambots. You need JavaScript enabled to view it.
Mark was travelling by coach on the long journey to meet his estranged wife to try and sort out amicably their divorce. He met Michaela whilst on the coach, which ended with them having a relationship, but what he didn't know, in the beginning anyhow, was she could sometimes see visions when she touched an object or by the shaking of someone's hand. Her mind's eye would be blinded by a searing white light and as the light gradually dissipated she would see the vision as clear as day. She touched Mark's hand then bang! The white out happened. She called it a curse; her mother called it a gift. She couldn't tell Mark what she had seen but he knew something was wrong, what had she seen…? The occult ran in the family as Michaela's mother was a Tarot card reader or was she…? Marks wife was leading a double life. On the surface a high flying city executive reaching for the top or was she…? The reader will be taken through twists and turns of the secret services including MI6, CIA, MOSSAD and the KGB which is not apparent in the beginning; no one is who they say they are, intrigue and double agents abound.
User reviews
There are no user reviews for this listing.