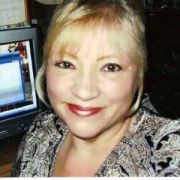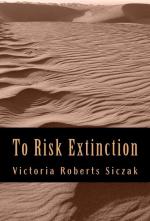 Book Details
Published Date:
November 18, 2013
Original Title:
To Risk Extinction
Returnable:
This item is Not Returnable
Contact
Email:
This email address is being protected from spambots. You need JavaScript enabled to view it.
A scientist, researching for a cure for AIDS, finds a way to limit sexual libido until a cure is found. This AAH or anti androgen hormone not only inhibits sexual desire, but once induced into an organism it shuts down all reproductive organs, resulting in the loss of natural hormones and impotency among the populations who were induced with the hormone. Will Dr. Donna Taylor and her team be able to find a reversal for the effects of the AA hormone, or is mankind headed for extinction? Dr. Donna Taylor has found the anti androgen hormone that once induced into an organism, factors itself at an excelled rate, overriding the body own production of sexual hormones, and biological reproduction. The Government demands that she produce this AAH once they have tested it on inmates at a prison for sexual deviants, and found it to be successful in quelling the inmates unnatural desires. The Government issues the AAH to city's in countries where the HIV virus has reached epidemic proportions. Dr. Taylor's young assistant, Dr. Siria Atumi Richards, has also brought it back to her village in Africa, to save her people from AIDS. The anti androgen hormone did repress the spreading of the AIDS virus by sexual contact, but many other problems rise in the aftermath. The body cannot rid itself of the effects of the AA hormone, and this leads to the shut down of all natural reproductive organs, rapid aging, depression, suicide and murder among the populations induced with the AA hormone. Will Dr. Taylor and her Team be able to find a reversal to the effects of the hormone? Is man and other species, headed for extinction?
User reviews
There are no user reviews for this listing.