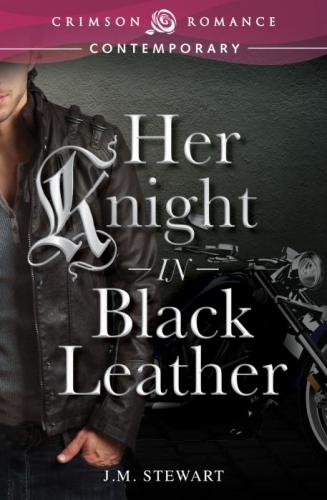 Her Knight in Black Leather
Hot
JM Stewart
Updated
November 10, 2015
Book Details
Returnable:
This item is Returnable
Cat Edwards has spent her life playing the wallflower in an effort to escape the repressive weight of her mother's tarnished name. Dragged to a bar by her best friend in an effort to forget a broken heart, the shy bookworm is determined to be someone else for the night, but quickly gets in over her head. She discovers chivalry isn't dead after all when a mysterious stranger comes to her rescue. He's wearing black leather and a mischievous smile that promises to be exactly what she needs.

When his terminally ill father suffers a setback, Michael Brant returns to the town he swore ten years ago he'd never return to. He's come home this time determined to make peace with the past, but being home brings up memories he doesn't want to remember anymore. His first night in town, he's captured by a damsel in distress. Cat's beauty is made all the more alluring when he realizes she has no idea who he is. He can't resist spending a single night in her arms. With her, he's only a man, disconnected from his family's name and the past that haunts him here.

As the town erupts with the news of his return, Michael's dark past comes back to haunt him, putting Cat in danger. Someone is threatening her life and the life of her family. Desperate to keep history from repeating itself, Michael offers her his family's name in order to keep her safe. When the lie spirals beyond their control, can they stop their hearts from becoming entangled as well?
User reviews
There are no user reviews for this listing.