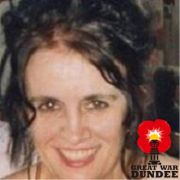 The Unraveling of Lady Fury
Hot
Book Details
Published Date:
March 29, 2013
Rule One: There will be no kissing. Rule two: There will be no touching…

Widowed Lady Fury Shelton hasn't lost everything—yet. As long as she produces the heir to the Beaumont dukedom, she just might be able to keep her position. And her secrets. But when the callously irresistible Captain James "Flint" Blackmoore sails back into her life, Lady Fury panics. She must find a way to protect herself—and her future—from the man she'd rather see rotting in hell than sleeping in her bed. If she must bed him to keep her secrets, so be it. But she doesn't have to like it. A set of firm rules for the bedroom will ensure that nothing goes awry. Because above all else, she must stop herself from wanting the one thing that Flint can never give her. His heart.

Ex-privateer Flint Blackmoore has never been good at following the rules. Now, once again embroiled in a situation with the aptly named Lady Fury, he has no idea why he doesn't simply do the wise thing and walk away. He knows he's playing with fire, and that getting involved with her again is more dangerous than anything on the high seas. But he can't understand why she's so determined to hate him. He isn't sure if the secret she keeps will make things harder—or easier—for him, but as the battle in the bedroom heats up, he knows at least one thing. Those silly rules of hers will have to go…

User reviews
There are no user reviews for this listing.