Bent - Destinations Series
Hot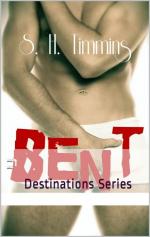 Book Details
Published Date:
February 28, 2015
Returnable:
This item is Not Returnable
Contact
Email:
This email address is being protected from spambots. You need JavaScript enabled to view it.
Alex Bradley has the life of a self-made playboy. He owns one of the hottest clubs around with his two best friends. The women are plentiful and easily seduced by his good-looks and charm. One night he meets the woman of his most erotic fantasies. While high on lust over this vision of beauty, he makes a most painful mistake which alters his life. Join him as he shares his hilarious story by recounting the events that took him from an elusive playboy, to the perfect mate.
User reviews
There are no user reviews for this listing.