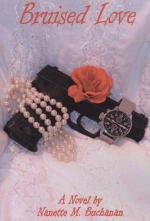 Book Details
Published Date:
August 22, 2009
Returnable:
This item is Not Returnable
Contact
Email:
This email address is being protected from spambots. You need JavaScript enabled to view it.
Cassandra Smith lives her life walking away from uncomfortable relationships. Never closing chapters or tying the loose ends she lives in denial. When her mother falls to sickness, she must return to her hometown and confront some of the very issues she has left behind. She finds an old friend, new comfort and healing. When love leaves a bruise, does it ever heal? The answer is shown in the lives of the characters introduced in this dramatic novel. Cassandra Smith, who left home for love, finds herself accepting abuse. She has returned home to find her internal strength. Mary Smith realizes her love for her daughter, Cassandra, has been smothered by her hatred for Trevor Black, the lover her daughter chose. She must rekindle their severed relationship before it's too late. Lamont Dearling has been warned, "A woman who has been abused, can never understand real love.", but nothing including Trevor Black will keep him from pursuing his childhood sweetheart, Cassandra Smith. Trevor Black, the abusive lover and part time father of Cassandra's four children, has found he is no longer on top of his "game". His abusive dealings on the street, other women and now Cassandra has caused problems that bring deadly consequences. Cassandra Smith, Mary Smith, Trevor Black, Lamont Dearling and the others, take the reader through pages of a riveting story of love, betrayal and murder.
User reviews
There are no user reviews for this listing.