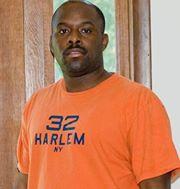 Her Twisted Pleasures (the Twisted Mosaic - Book 1) (2ND ed.)
Hot
Book Details
Published Date:
August 15, 2012
Original Title:
Her Twisted Pleasures
Returnable:
This item is Not Returnable
His hand came off my neck, and he wrapped his arms around me, crushing me against him. I grabbed his hair and forced his mouth to mine, feeding the darkness possessing us…. Submission, yes! Not giving up control but having it taken from me. This… this was why I needed Alex. Will was too nice; he would never abuse me like this. But Alex…mmm…Alex had no such qualms. "What have you done to me?" Talia indulges her sexual pleasures, turning her life into a twisted mess. Sleeping with Alex is dangerous and reckless. She craves that excitement. Loving Will is comforting and safe. She needs that stability. Why can't she get everything she wants from one man? Will has everything under control. Watching his girlfriend flirt with his best friend fuels his lust for her. He loves Talia; he trusts Alex. It's all good as long as he makes the rules. Alex doesn't give a damn about rules. He knows how to play with fire without getting burned. It's just sex with Talia. No emotions means no attachments. That's one rule he won't break. Sometimes dirty little secrets are more dirty than secret….
Editor review
So dam steamy it will leave you breathless!
Character Development
5.0
*** THIS BOOK IS INTENDED TO BE READ BY 18+ ***

*** DUE TO SEXUAL CONTENT PLEASE NOTE THAT THIS REVIEW ID FOR 18+ ***

Her Twisted Pleasures is a book that is so dam steamy it will leave you breathless! From the opening scene right to the very end you are left feeling like you watched something you were not supposed to be watching.

Talia is a women who knows what she wants and she goes after it. She has met Will and even though she did not do the girlfriend thing she decided to give him a chance. She preferred the one night stands that gave her what she wanted and needed. But with Will there was something there and at first she was sated but as time goes on she wants more. The question is can Will give her more or will she have to go back to her one night stands?

Will is an under cover detective so he knows all about secrets and lies and where they get you. With Talia he wants to give her the world but he is not so sure it is enough for her. So he seeks advice from his best friend Alex and what he and Alex propose will shock you. Will decides to let Alex have Talia in the bed room for as long as it makes her happy.

What Will does not know is that Alex has held a flame for Talia and has always wanted her but never knew how to pursue her. Well with Will giving Alex the green light to have Talia he does everything in his powers to keep her sated and happy. What will Talia do when she has had Alex? Will she decide that Will is not enough? What will Talia find out about Will? Is Will who he says he is or is someone else?

Come along for the greatest sexiest ride of 2012! ~Team Alex all the way!
User reviews
There are no user reviews for this listing.