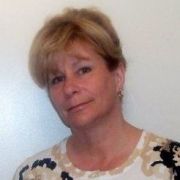 Book Details
Published Date:
June 10, 2011
Original Title:
Lily White Lies
Returnable:
This item is Not Returnable
Contact
Email:
This email address is being protected from spambots. You need JavaScript enabled to view it.
Meg Embry has a closet full of dreams. Her problem is that all of the hangers are empty. A doting granddaughter, a submissive fiancé and a struggling business owner, she doesn't know if who she is, is who she wants to be. Will she end up like her kind-hearted but felonious grandfather, her eccentric, vodka-drinking grandmother or her moonstruck aunt? If she's honest, the best answer is "none of the above." Armed with nothing more than the support of her two closest friends, Cory who can make her laugh and Charlotte who will let her cry and the forbidden but growing interest in a handsome stranger, Meg learns that what she wants isn't necessarily what she needs, and that sometimes love, family and betrayal are bound together forever by lily white lies.
User reviews
There are no user reviews for this listing.