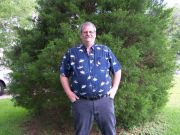 Sasha: The ROE Chronicles Book 1
Hot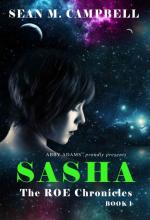 Book Details
Published Date:
September 04, 2014
Original Title:
Sasha: The ROE Chronicles Book I
Commander Robert Wraith was reporting for his new assignment aboard the ANS Sasha Malenkov as the chief medical officer. The ship had been named after a 6 year old girl with superior psychic ability who had been kidnapped 14 years earlier, and never heard from again. To his surprise, his gigantic passenger pod was being teleported aboard; by a secret teleporting engine. No known engine had the power to teleport such a heavy object. The ship's captain was not even allowed to see it! According to Robert's elementary engineering knowledge, such a teleportation was theoretically impossible. In the darkness of his teleport a sweet innocent voice reached out to him. The voice told him not to be afraid: she would explain everything soon. She was Sasha. Their later telepathic conversations led him to discover the horrifying secret of the ship. A secret he could not live with. A secret he fell in love with. She told him of the many deadly dangers facing the ship, and how evil men had it booby trapped, and kept her locked up in a tank of liquid in the engine room. She said she could help rid the ship of its dangers, as she could read their minds, and plans. Robert came up with a plan of action, and presented the facts to the Captain. The whole ship was at risk whether they acted or not, so the Captain approved the plan. The plan succeeded. Sasha was freed, physically rehabilitated from her harsh imprisonment, and their love blossomed. She and Robert then provided transportation services to all of its distant Alliance members. The two of them had many interesting adventures as diplomatic and economic representatives to all members, and arranged humanitarian aid for all in need. They also adopted 2 orphans with strong psychic abilities (and had one of their own!) Love bloomed for all!
User reviews
There are no user reviews for this listing.