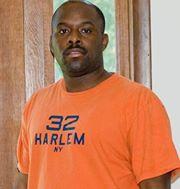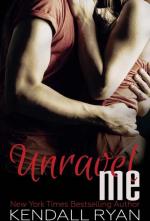 Book Details
Published Date:
September 22, 2012
Psychology student Ashlyn Drake's neat, orderly life takes a turn for the crazy when she finds the perfect subject for her amnesia thesis – a young man without any memory of his previous life, including the murder he's accused of committing. Against all common sense, Ashlyn's drawn to him like a moth to a flame. Perhaps it's that he's so incredibly male, and even handcuffed to his hospital bed he could pass for a cologne ad – Scent de Insanity. Or perhaps it's because she's spent too many lonely nights studying. Either way, she's determined to help him solve the mystery of his past. She begins to unravel who he was before, using his cryptic tattoos, and his paintings that scream of a dark past as her only clues. When she finally learns his secret there's no telling which one is the real him, the gentle lover she's fallen for or the troubled man with a dark past. UNRAVEL ME is a contemporary erotic romance.
Editor review
Unravel Me
(Updated: November 06, 2014)
Character Development
5.0
Unravel Me is one of those stories that grips you right from page one and you can't help but to keep reading it. You laugh, you cry, and you get frustrated but in the end you are rooting for the under dog. I have to say that Kendall Ryan is a brilliant writer and I am so glad that I have had the chance to read two of her books and tonight I will finish her third book.

Ashlyn Drake is a Master's student in Psychology and she is working on a paper that deals with patients who have amnesia and can't remember anything. She is excited because she wants to publish this paper in the Psychology Journal but she needs a patient to interview. So when her professor calls her and tells her about a patient they just found and he does not remember anything about his life Ash is so excited she jumps at the chance to interview this person. Only her professor is a little nervous because the guy they found has had a few violent outbursts. But Ash assures him that she is okay and wants to meet with this patient as soon as possible.

When Ash goes in to meet this patient she is struck by his tattoo that he has on his hip bone because she has the same exact one. She asks him about it and he has no recollection of getting it. As Ash comes everyday to see this stranger and they build up a friendship but Ash is also secretly gaining feelings for him. Soon Ash wants to spend all her time with the patient they decide to call Logan because he has a tattoo with that name on his bicep. Ash knows it is wrong but she can't help herself. She feels this attraction to him like she has never ever felt before and before long the two of them are seeing each other. But in the back of Ash's mind is what if he wakes up and remembers who he is and that he may have a family and kids.

What is Ash to do? Should she leave him alone or should she see where it goes? Should she close her heart down before even feeling anything for him? What will Logan find out about himself? Will he find out who he is? Where he is from? How he got there in the hospital? This story had so many facets to it that it made me laugh, cry, and scream all in one day. This is a must read!

Team Aiden James York all the way!

I need more from this author. She is a great author!
User reviews
There are no user reviews for this listing.