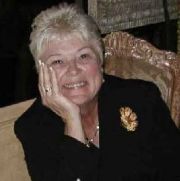 Water's End: A Love Rediscovered
Book Details
Setting:
Kansas, Colorado, Texas, California
Published Date:
May 02, 2013
Returnable:
This item is Returnable
Contact
Email:
This email address is being protected from spambots. You need JavaScript enabled to view it.
Anne chooses the wrong men and loses David, the only man who is right for her. Marrying on the rebound, she finds herself living a nightmare. Her memories of David, a man beautiful as a Roman god and elusive as a mirage, are all she can hold onto during her struggles. Long after she has given up hope of ever finding him again, they finally reconnect, and she discovers the secret that has kept them apart for so long. This story of a lifelong, seemingly unattainable love, follows an abused woman as she grows emotionally, takes back her own power, and finds fulfillment in spite of tragedy. Her journey takes her from a small Kansas town to big-city fashion runways, Washington, D.C., and the inner circles of Hollywood.
User reviews
There are no user reviews for this listing.